By Blake Kolquist on Nov 4, 2019 8:07:40 AM
Dingy, dusty and dirty are common adjectives used to describe many manufacturing environments of yesteryear. Even the largest manufacturing companies you see today likely started out somewhere small, dark and cold, with limited resources - including people, equipment, processes and safety. Part of the struggle when starting out as a manufacturing company, or any company for that matter, is finding ways to maximize limited resources while devising a strategy to create something that will become profitable for the long-term. Yet, with a lot of hard work and a bit of luck, becoming a global equipment manufacturer makes the journey worth it after all is said and done. However, going from one end of the spectrum to the other is quite rare these days and, no matter what size manufacturing company you are, each day presents a new set of challenges.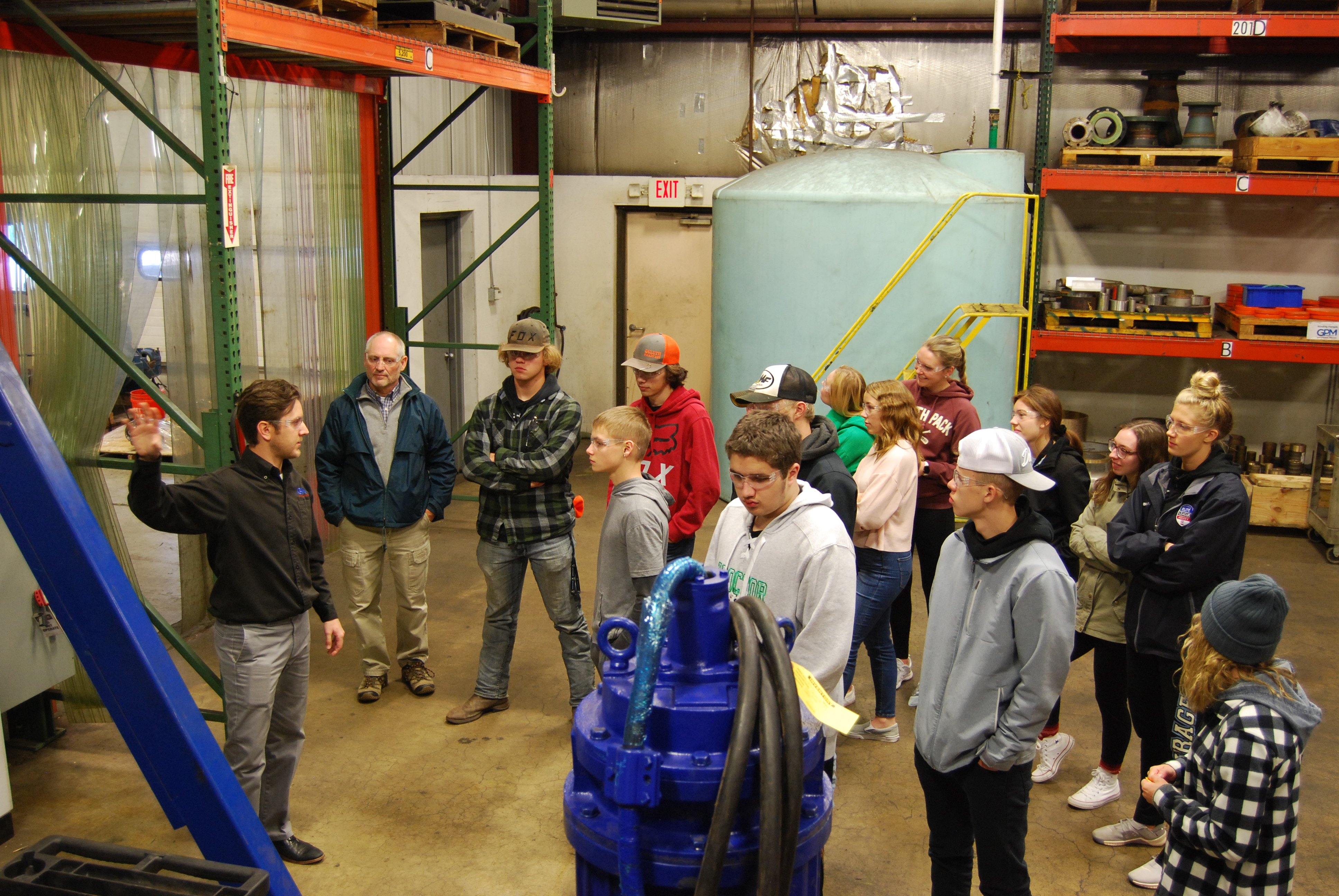 GPM, Inc. Marketing Director Blake Kolquist showing high school students GPM's pump testing area
which is used in various manufacturing and service processes.

Today, I'd like to discuss one of the challenges that too many companies face: attracting, hiring and retaining the manufacturing workforce of today and tomorrow. Right now, the manufacturing environment is in a state of flux as companies like GPM continue to grow, many of the skilled trades positions are becoming more difficult to fill. Putting it into simple terms, there are more job openings than there are qualified candidates. How did we get here? Well, if we rewind the clock back 10-15 years ago, it was common for educational institutions (especially high schools) amid budget concerns to cut certain programs. Programs that were hit especially hard were the technical programs, including courses in the industrial arts such as machining, welding, auto-tech and marine-tech to name a few. These cuts years ago, albeit with mixed opinions at the time, without question have put manufacturing and construction companies that employ the trades behind the proverbial eight ball. It's an interesting time in the current marketplace where manufacturers are able to design, engineer and even sell a product that is clearly in demand, however, what happens when there is a lack of workforce to build those products and fix them when they wear down? Is there a solution to this growing problem?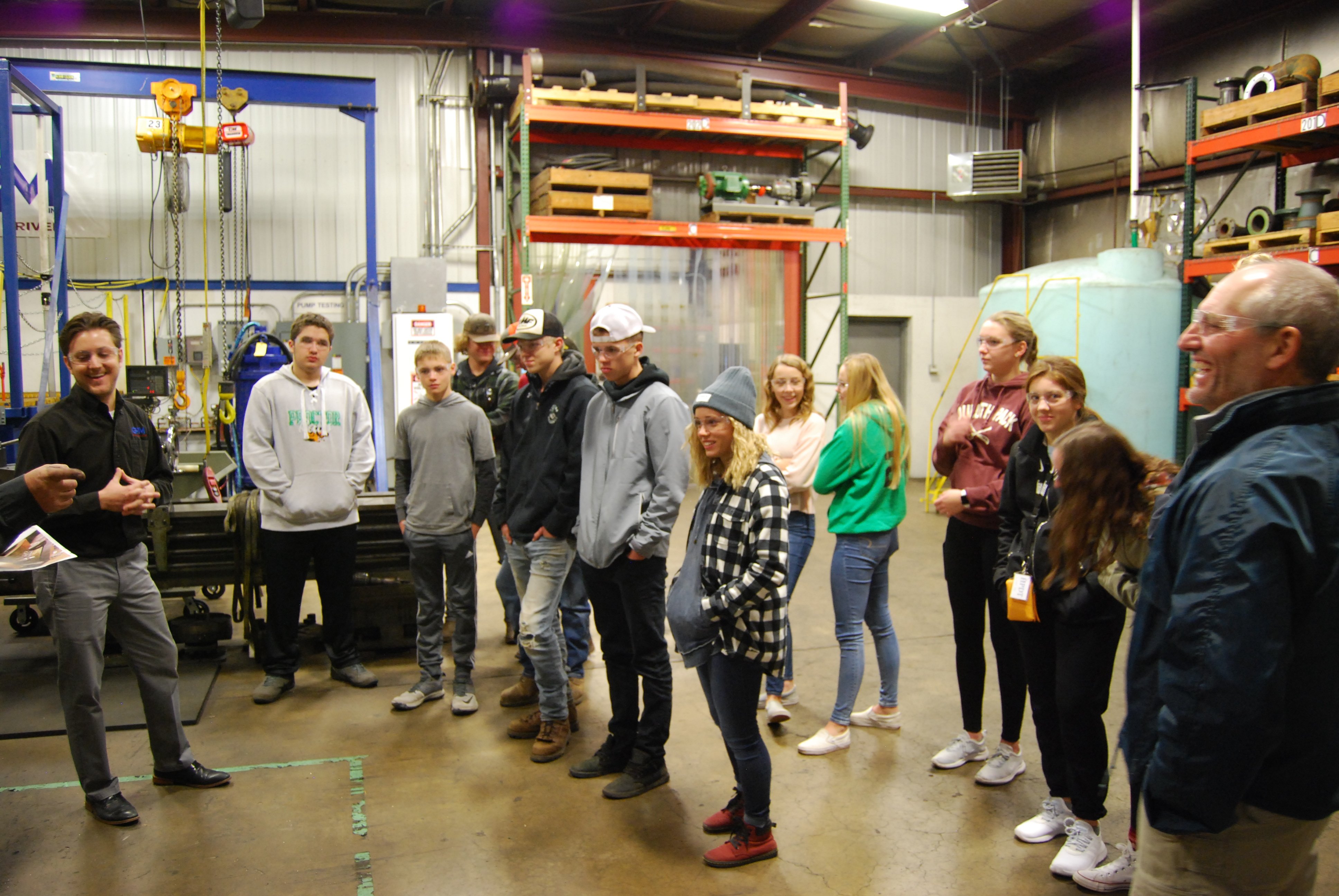 GPM, Inc. Machinist Dave Kilsdonk explaining the importance of manual machining
and how GPM can reverse engineer pump components.

Across the state of Minnesota this past month, manufacturing companies opened their doors to high schools to capture the attention of current students to show them the manufacturing environments of today - which are quite the contrast to those mentioned above. Manufacturing environments like GPM are brighter, cleaner, safer and becoming more high-tech with each passing day and it's our responsibility to educate students about the many career opportunities in these fields to support future manufacturing and construction growth throughout the region. Even with advancements in technology and machines, there is still a large demand for operators, technicians, welders, machinists and more. I believe that it was a mistake to remove these programs years ago, but we can't rewrite history. What we can do is work on reintroducing and reinvesting in these programs to educate middle school and high school students, continue talking about the workforce demands within industry today and open the door for the additional career paths of tomorrow.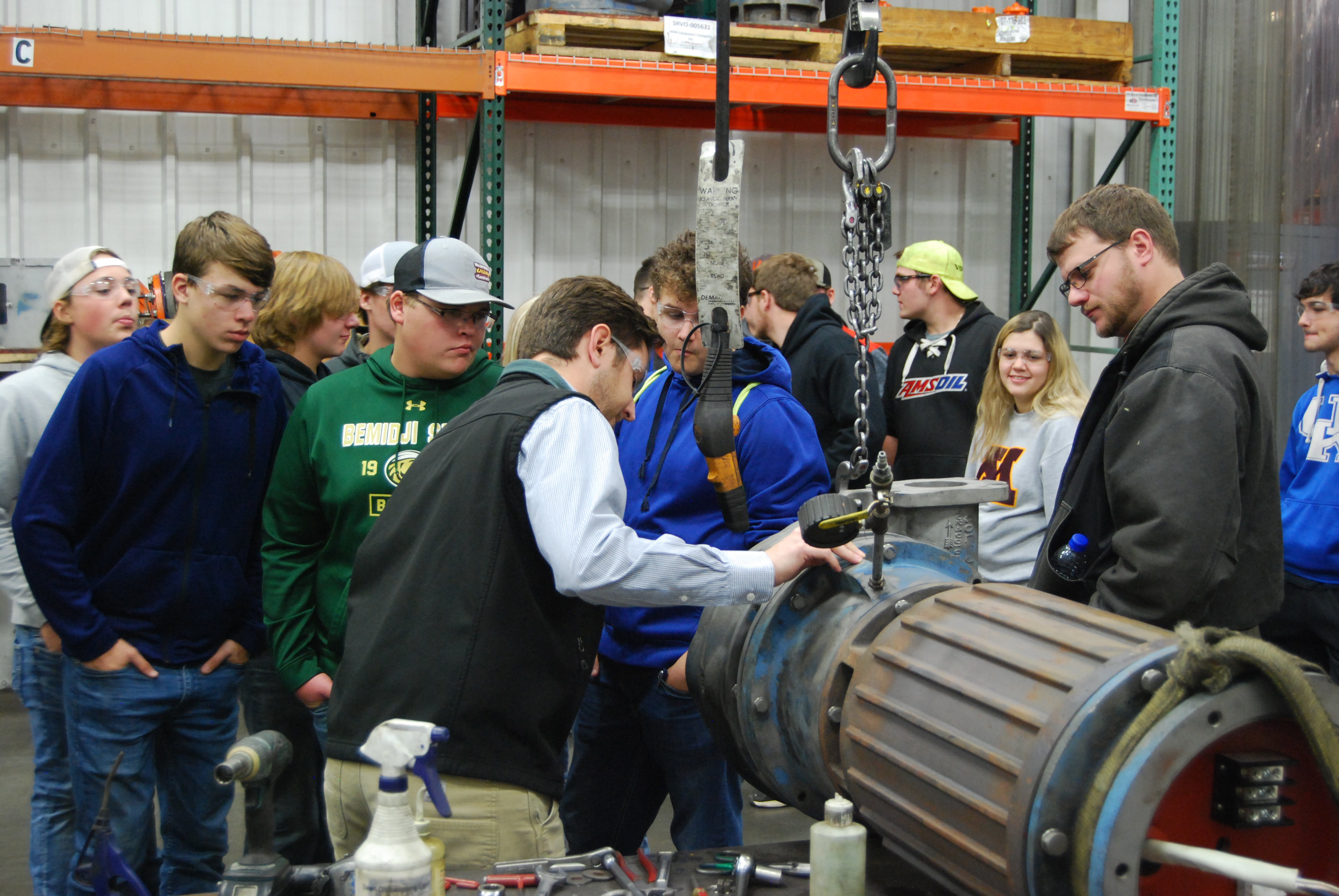 Students look on as a refurbished GPM-Eliminator pump is being assembled.