By GPM, Inc. on Dec 11, 2020 9:02:30 AM
GPM, Inc. is first and foremost a family company in ownership and operation, including the entire community of our 70+ employee roster. Our team celebrates wins together and also leans on one another for support through the tough times. As we look to close 2020, a year full of ups and downs for everyone, GPM is celebrating two amazing accomplishments, and also suffering one of the toughest obstacles in its tenure.

GPM is proud to announce the leading industry publication, Pumps and Systems Magazine, has recognized Sam Hodel, GPM Applications Engineering Manager, as a Top 10 Professional to Watch in its December issue. Sam was nominated by GPM Marketing Director Blake Kolquist, who hired Sam as an intern in 2012, while he was still pursuing his Mechanical Engineering degree and Bachelor of Science at the University of Minnesota - Duluth. See all the finalists here.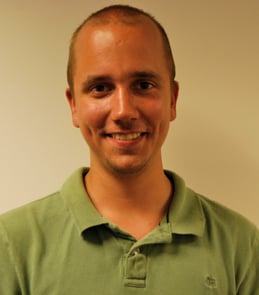 Following Sam's internship, he was brought on full-time in 2013 as a Service Engineer for GPM. After several successful years of increasing safety efforts, efficiency and quality in a rapidly growing service department, he transitioned in 2016 to the OEM engineering department focused on GPM-Eliminator products. Beginning in 2018, Sam served GPM as an Applications Engineer. He has been credited with driving and developing some of GPM's largest-scale and most innovative, custom-engineered projects in this role. One of these impressively complex projects is set to ship from GPM headquarters this week after many, many months of planning, procurement, manufacturing, testing and eventual completion. Sam has been an integral part of developing GPM's engineered dewatering and slurry pumping solutions by closely adhering to the customer's unique operational needs and providing exceptional pumping solutions to meet these demands.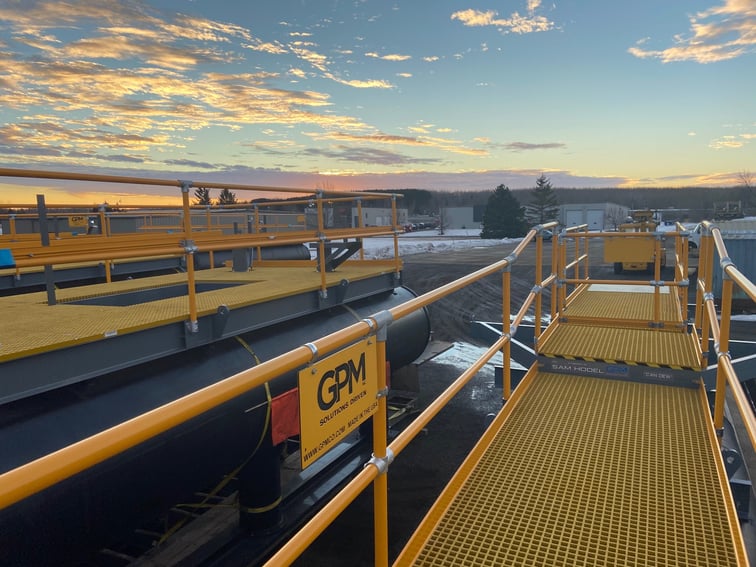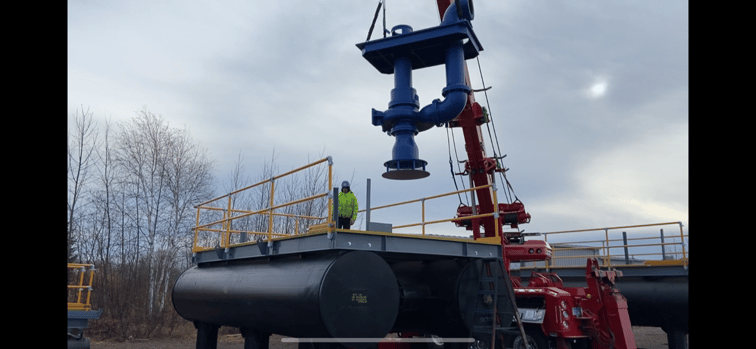 Our momentous December project accomplishment, and Sam's recognition in Pumps and Systems comes at a very tough time for the GPM team. Our GPM family learned that Sam had a very aggressive form of cancer. Today, we are very sad to report that at just 30 years old, and with a full and promising career ahead, Sam lost his battle with cancer.

Sam was always positive and humble in his work. He was eager to let others shine and helped to "engineer" GPM, Inc. into the organization it is today. He was dedicated to his craft and was a committed lifelong learner who continually educated himself and others. Sam was always ready to find a solution for any customer challenge and was an integral part of the GPM team.

Everyone who had the privilege of knowing or working with Sam is in shock of the rapid progression of this illness. We honor his many contributions to GPM, and the positive impacts and memories he created as a wonderful husband, son, brother, uncle and friend to all. His work as a skilled mechanical engineer will live on for years, and his memory will reside in our hearts forever.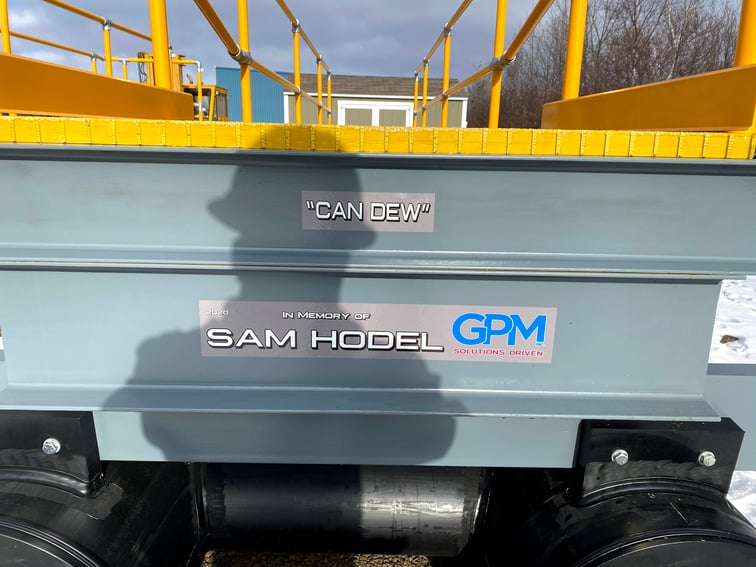 Thank you for your service to GPM, Sam. You will be missed.

Gifts in memory of Sam can be made to the UMD Sam Hodel Scholarship online HERE or by sending a check made payable to the University of Minnesota Foundation to UMD Development Office, 104 Darland Administration Building, 1049 University Drive, Duluth, MN 55812.

Either way, please include a notation that the gift is for the Sam Hodel Scholarship.