By GPM, Inc. on Jul 13, 2017 9:15:00 AM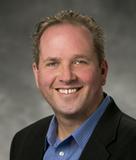 Duluth, MN: July 13, 2017 - Peter Gemuenden, Chairman and President of GPM, Inc. (GPM) is pleased to announce the company has selected Peter G. Haines as the new Chief Executive Officer. Haines will begin his duties as CEO on July 17, 2017, and will be replacing Rob West, GPM's CEO for the past five years. West will continue to serve the organization as a Director for the Board.
"We are thrilled to bring Peter on as CEO. His vision for GPM and his proven track record of successful leadership will position the company for continued growth and success," said Peter Gemuenden, Chairman and President of GPM. "Peter's executive leadership and experience will be critical in taking GPM to the next level."


The selection of Haines concludes an extensive national search for the CEO position, which received over 500 applicants. Haines' impressive career profile, proven leadership skills and financial management experience will be invaluable to GPM. His professional oversight has transformed many profitable organizations, energizing individuals and teams in marketing, sales, engineering, operations and service functions.


Haines has an extensive background in sales, marketing and general management, most recently serving as Vice President of Business Development for BioBlend Renewable Resources, LLC. Haines began his career in 1985 with Lubrication Engineers, Inc. in Texas, quickly rising to Vice President and General Sales Manager. He transitioned to AMSOIL, INC. in 2002 as the company's first "outside" member of senior management and joined Halvor Lines, Inc. in 2012 where he focused on fuel strategies and sustainability.


Haines holds a Bachelor of Science degree in Chemical Engineering from the University of North Dakota. He has also been a member of several local community-based organizations, including the United Way, Rotary International and APEX. His professional associations include the American Society of Testing and Materials (ASTM), the Society of Automotive Engineers (SAE), the Independent Lubricant Manufacturers Association (ILMA) and more. Haines lives in Esko, Minnesota with his wife and son.


For more information, contact GPM at
218-722-9904
, or visit
www.gpmco.com
.