By GPM, Inc. on Sep 24, 2014 1:41:00 PM
Duluth, MN: GPM, Inc. (GPM) is pleased to announce the addition of Mike Krebs to their Inside Sales team at the company's Bismarck, North Dakota office. Krebs brings a diverse sales background, including working in the insurance and imaging solution product industries. Most recently, Krebs was with Fireside Office Solutions in Bismarck, employed as Imaging/Electronic Content Management Specialist.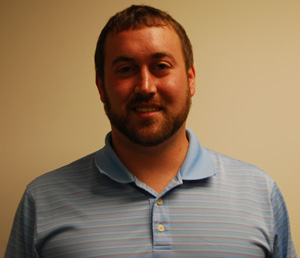 "GPM is thrilled to have Mike in the role of Inside Sales for our growing Bismarck office," stated Brandi Beach, Office Manager at GPM's Bismarck, ND location. "In addition to providing application and quotation support, Mike will assist GPM's outside sales efforts in the power and mining markets, and also in the oil and gas markets in the Bakken and Three Forks Formations. Mike will play a key role in these areas and we are pleased to bring someone of his caliber onto our team."

Krebs graduated from Bismarck's University of Mary in 2010 with a degree in Finance and Business Administration. As a GPM Inside Sales Associate, Krebs will be directly supporting the outside sales staff. Krebs will also be responsible for a broad range of products and sales opportunities and the proper selection of pumps and motors according to customer requirements.