By GPM, Inc. on Jul 1, 2019 12:21:42 PM
Duluth, MN: July 1, 2019 - GPM, Inc. is pleased to announce the expansion of GPM-Eliminator™ distribution channels throughout Canada with the addition of Western Pump Services as a new Canadian distributor, of Paul Cranford as a new Regional Sales Manager for GPM's trusted sales partner, Sudbury Mining Products, and with the recent approval of Continental Mine and Industrial Supply (CMI) as a GPM-Eliminator Authorized Service Center.
Based in Norris Point, Newfoundland, Western Pump Services is now providing both sales and technical service and support for all GPM-Eliminator product lines across Newfoundland and Labrador, Canada. Western Pump Services is well-known as a provider of high-quality pumps, parts and services to the region.

"We are excited to gain the expansive industry knowledge of Western Pump Services owner and president, Gerald Bugden," said Robert Kaven, GPM-Eliminator Canadian Sales, Sudbury Mining Products. "Western Pump Services has an outstanding service reputation, and we look forward to the continued growth of the GPM-Eliminator line of pumps in this region."

As GPM-Eliminator sales have increased throughout Canada, Sudbury Mining Products has added Paul Cranford as a new Regional Sales Manager. Cranford is based in Saskatoon, Saskatchewan, and has enjoyed a 30+ year career in mining. Before joining Sudbury Mining Products, Cranford held positions in sales, operations, maintenance, process improvement, strategy and safety for several companies. To get in touch with Paul, please reach out directly at 306-290-9660.

"Paul brings a wealth of knowledge to the table, and we are glad to have him join our distributor network," continued Kaven. "He knows the industry deeply. We're excited to put him to work."

CMI has been an authorized distributor of GPM-Eliminator pumps since 2017 and is pleased to be recognized as a GPM-Eliminator Authorized Service Center. CMI employs GPM factory trained technicians with years of experience servicing leading industrial pumps. The CMI team is dedicated to developing sales and service solutions and works tirelessly to get the job done so clients can return to normal operations as soon as possible.

For more information, contact GPM at 218-722-9904, or visit www.gpmco.com.


# # #


About GPM
Founded in 1978, GPM is the original equipment manufacturer (OEM) of the GPM-Eliminator™ submersible and horizontal slurry pumps. The company also represents world-class manufacturers providing sales and service solutions in pumps, blowers, mechanical seals, gearboxes, material handling systems, cooling towers, valves and many other products. GPM employs 71 people throughout the company's six locations in Minnesota, Montana, North Dakota and Ohio. Learn more at www.gpmco.com.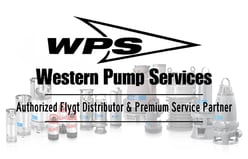 About Western Pump Services
Western Pump Services is a pump distributor and service provider to the Western Region of Newfoundland and all of Labrador. Western Pump Services supplies, rents and services pumps and agitators, supplies and installs chlorination equipment, and carries a full line of parts and accessories. With Service Centres located in Labrador City and Norris Point, certified mechanics and technicians can repair and test pumps, offering services from Labrador City to Muskrat Falls, including transporting pumps to and from the Western Pump Services shop for repairs. For more information, visit https://labradorwest.com/work/directory/western-pump-services/.



About Sudbury Mining Products
Sudbury Mining Products works with maintenance, operation and exploration managers to optimize the performance of capital assets, supporting industrial plant and equipment to deliver an operation's business plan reliably, over time. With a concentrated focus on industrial grade lubricants, automatic lubrication systems, asset protection accessories, and industrial pumping and processing solutions, Sudbury Mining Products is the Northern Ontario products and parts distributor that empowers maintenance, operation and engineering professionals towards a higher level of asset predictability. For more information, visit www.sudburyminingproducts.ca.



About Continental Mine and Industrial Supply
Established in 1990, Continental Mine and Industrial Supply, Ltd. (CMI) provides dedicated service and supply to mining and industrial operations with a focus on potash. CMI is a privately owned, Saskatchewan based company focused on Canadian manufactured products where possible. CMI is a unique company, offering custom solutions to solve problems and doing whatever it takes to satisfy customers. CMI optimizes supply processes through the lowest total cost of ownership, fit-for-purpose at quality levels deemed most practical. For more information, visit http://www.cmisk.ca/.