By GPM, Inc. on Jul 2, 2018 6:15:00 PM
Duluth, MN: June 27, 2018 – In addition to celebrating 40-years as the original equipment manufacturer (OEM) of the GPM-Eliminator series of submersible and horizontal slurry pumps, including representation of 15 lines of industry-leading technologies related to rotational equipment, GPM, Inc. (GPM) is pleased to announce the promotion of Chris Morgan to Strategic Business Development Manager and the addition of Ross Nilles as the Western Regional Sales Manager.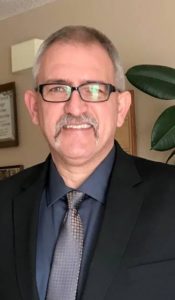 Chris Morgan has an impressive history with GPM, beginning his experience at the company in 2008, working to drive sales efforts in the Upper Peninsula of Michigan, northern Wisconsin and Minnesota. He then was promoted to the Northern Regional Sales Manager, where he successfully managed three sales territories, and most recently held a position as the Western Regional Sales Manager. In his new position as the Strategic Business Development Manager, Morgan will develop and maintain strategic accounts to build GPM's presence and foster key relationships in the industry. He will work with all GPM representatives, engaging in equipment and rotational equipment service and repair opportunities spanning the entire upper Midwest for GPM distribution.

"Chris' experience and successful track record at GPM make him the perfect candidate for this position," said Bob Gemuenden, VP of Agent and Distribution Sales for GPM. "He fully understands the needs of the industries in this region, and we're excited to see how he will thrive in this new role. GPM truly appreciates all his hard work."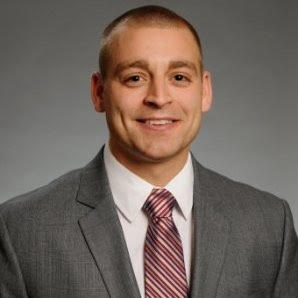 Ross Nilles, with extensive commissioning and engineering experience, will be taking over Morgan's previous position as the Western Regional Sales Manager. An energy industry professional with over 10 years of experience with major capital projects in the Power and Oil and Gas Industries, Nilles most recently held a position as a Commissioning Engineer with Kiewit Energy in Lusby, Maryland. In his new role with GPM, Nilles will be responsible for developing relationships with new and existing GPM customers to generate brand awareness and leads for the company. He will manage the sales engineering team for North Dakota, western South Dakota, Montana and Wyoming.

"It's not often you see a candidate with as much industry knowledge as Ross," said Gemuenden. "We feel confident our clients continue to be in good hands in the Western Region, and we look forward to the great addition Ross makes to GPM."

For more information, contact GPM at 218-722-9904, or visit www.gpmco.com.